Branch
Optimize branch services on a single platform while delivering an optimal application experience across branch and WAN infrastructure.
Network Edge
Transform your Network Edge to deliver high-performance, highly secure, and reliable services to unite campus, data center, and branch networks.
Benefit by Integrating Applications
Businesses today want their networks to support all forms of media, as well as new wireless and wired devices.
To solve these challenges, networks must contain intelligence, and integrate advanced applications into an adaptable, pervasive, and collaborative system. This approach provides:
Enhanced productivity through increased video-based collaboration and rich-media services, and optimized application delivery
Integrated security, where the network becomes the point of control for preventing and responding to security threats
Mobility that enables workforce to accelerate decision making and collaborate in real time regardless of location
Improve Processes Through a Systems Approach
A systems approach combines packaging with intelligent applications within and between services. It weaves voice, security, routing, and application services together, so that processes become more automated and intelligent. The results include:
Pervasive security in the network and applications
Higher quality of service (QoS) for data, voice, and video traffic
Increased time to productivity
Better use of network resources
This approach begins with a single, resilient platform created by Cisco routers. They give organizations of all sizes fast, secure access to today's mission-critical applications, as well as a foundation for growth. Cisco routers provide:
An integrated systems approach to embedded services that speeds application deployment and reduces costs and complexity
Embedded security and voice services in a single routing system
The industry's first portfolio engineered for secure, wire-speed delivery of concurrent data, voice, and video services
Unparalleled services performance and investment protection
Gain a Foundation for an Intelligent Network
In addition to providing a platform that helps optimize the delivery of applications and communications, Cisco routers:
Deliver the lowest total cost of ownership and the highest return on investment. The Cisco Integrated Services Routers Generation 2 (ISR G2) reduces operational costs by 50 to 75 percent per year
Provide a framework for wireless LAN solutions to use the tools, knowledge, and resources of the wired infrastructure
Support multiservice solutions at branches, to deliver performance, scalability, availability, and reliability
Feature industry-leading services densities, bandwidth, availability, and performance options for configuration flexibility
Services for Routers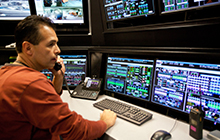 Manage Your Network with 24/7 Technical Support
Receive anytime access to support services, networking experts and online tools to help you quickly resolve issues and improve network performance.
Resolve your critical network issues with fast, expert technical support, and flexible hardware coverage with Cisco SMARTnet Service.
Track your network assets, set security alerts and receive proactive diagnostics with Smart Net Total Care.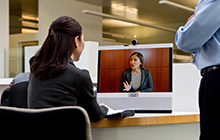 Implement a Network that Securely Supports Your Evolving Business
Use leading practices to enable the transition of your network to support new business models.
You can transform your business with an architectural approach and integrate best practices using Network Architecture Services
Refresh products with a phased approach using Network Architecture Migration Service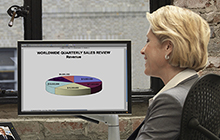 Optimize Your Business Architecture
Maximize your network investment using performance, benchmarking, deployment and incident trending analytics to intelligently run your network.